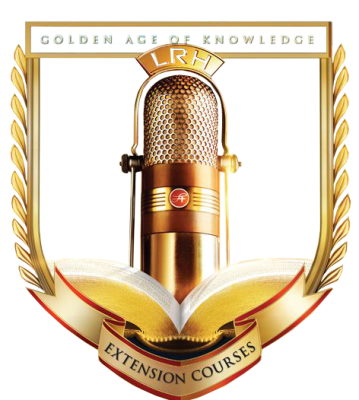 On course anytime, anywhere
for every book and every lecture
The Knowledge is Yours Wherever You Are
The extension courses will take you on a journey full of new discoveries. Best of all, it's a journey you can begin any time and anywhere. Distance and scheduling are different for everyone. That is why extension courses exist for almost every book and lecture series. You can study right from home. 
Our extension courses are conducted through the mail or email by the Extension Course Director. They take you through the materials step-by-step, focusing in on the most important data. Everything is arranged for exact study and perfect assimilation—so you miss nothing and get the most out of your studies. 
The Extension Course Keeps You Moving
Whether you are an experienced Scientologist or just starting your first book, you will get a rock-solid education in the foundations of Dianetics and Scientology.
We are ready to help you achieve your goals. Set a specific time in your schedule, choose an environment with no distractions. Clear away the hustle and bustle of the workaday world and set yourself a goal for the day. The key is to start.
At every step, the Extension Course Director is there to assist you to make the most progress. Your advance is steady and positive. As you move through the course you will be amazed at how your understanding and speed increase.
When you complete your extension course, you will be awarded a certificate acknowledging your successful achievement.
Enroll On Your Next Course
Get started on the extension course today. Fill out the form and we'll get back to you to get you started immediately.
If you have questions, or if you prefer to talk to us before you get started, call us so we can help you enroll on your next course.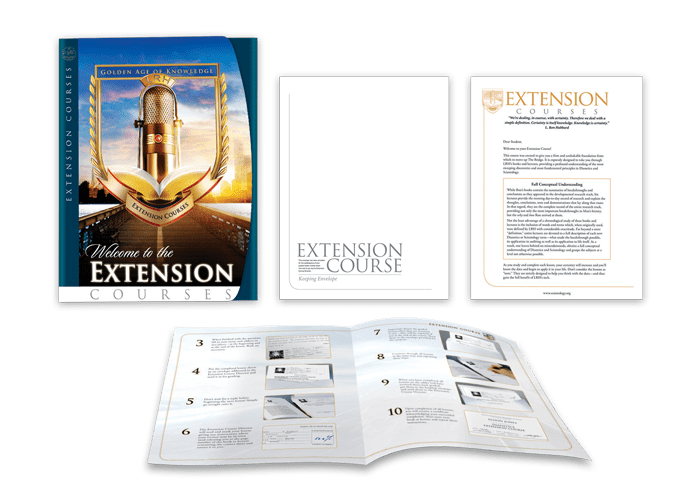 Your Extension Course Welcome Kit includes:
Welcome Kit Portfolio
Keeping envelope
Instruction letter
Step-by-step illustrated guide
"I designed the course to search out the most important things in Dianetics and Scientology and to increase familiarity with them.
"The Extension Course is for everyone. So that means you ought to enroll."