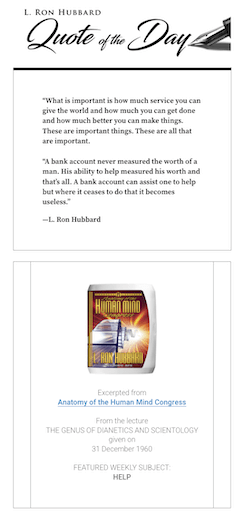 We send regular emails with inspiring quotes from the works of L. Ron Hubbard. If you would like to receive them, fill out this quick form to subscribe!
Marketing permission: By subscribing, you give your consent to New Era Publications to be in touch with you via email using the information you provided in this form for the purpose of news, updates and marketing.
Cancellation: If you wish to withdraw your consent and stop hearing from us, simply click the unsubscribe link located at the bottom of every email we send.